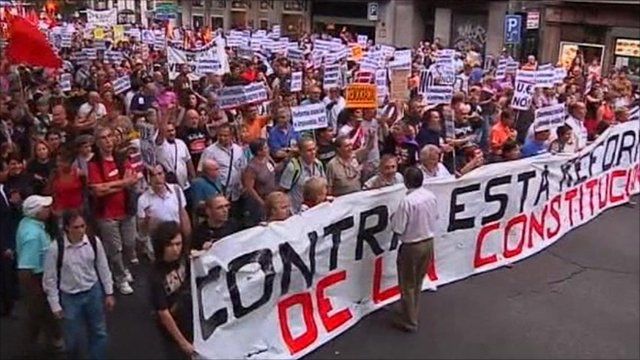 Video
Spain prepares for deficit cap vote
In Spain, lawmakers are preparing to vote on an amendment to the constitution which would create a legal cap for the country's budget deficit.
The proposed change would mean the deficit limit could only be breached in times of natural disaster, recession, or extraordinary emergencies - and only with approval of the lower house.
In 2010 Spain had a budget deficit equivalent to 9.2% of its annual economic output or GDP, more than three times the EU target.
Sarah Rainsford reports from Madrid.