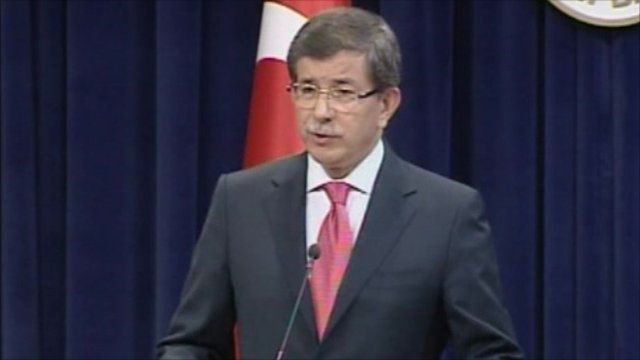 Video
Turkey expels Israeli ambassador over Gaza flotilla row
Turkey has expelled Israel's ambassador and suspended all military agreements over its refusal to apologise for last year's raid on a Gaza-bound flotilla.
This comes a day after a leaked UN report said Israeli commandos used excessive force when they boarded an aid ship. Nine Turkish activists died.
The Turkish Foreign Minister, Ahmet Davutoglu, said in a news conference that "Israel needs to understand that genuine peace can only be built by strengthening friendships and not by murdering the citizens of a friendly country."
Go to next video: Israeli flotilla raid 'excessive'