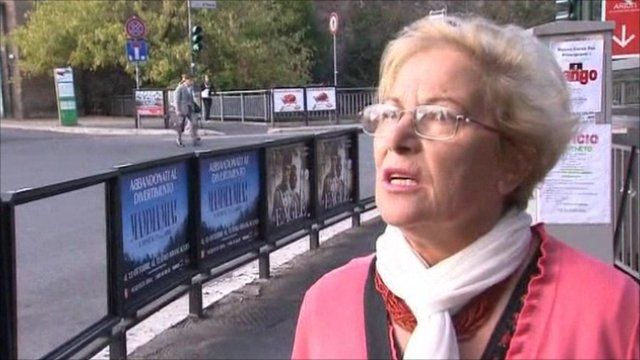 Video
Italians mixed reactions to debt rating cut
Italy has had the rating of its creditworthiness cut, the latest move in the European debt crisis.
Standard and Poor's cut its rating by one level to A from A+.
The agency cited Italy's weak growth, criticised Rome's response to the debt crisis so far and said political uncertainty could hamper it in future.
In the street of Rome people reacted to the announcement with mixed feelings.
Go to next video: Italy revamps austerity package