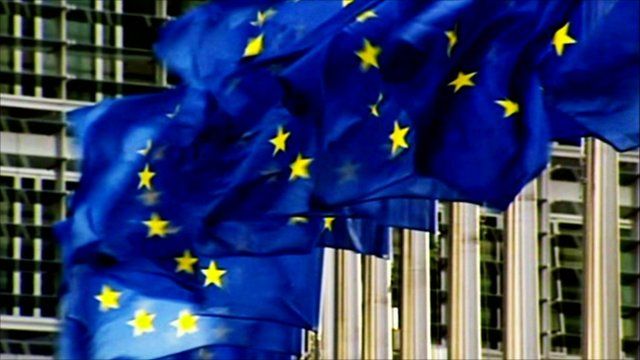 Video
EU immigrant benefits to cost UK £2.5bn, says government
The government has criticised the European Commission after it threatened legal action to force the UK to pay immigrants from within the EU the same benefits as British citizens - something the government claims could cost up to £2.5bn a year.
The row comes as the Conservatives prepare for their party conference - where there are likely to be calls for changes in the relationship between Britain and Europe.
Ben Geoghegan reports.
Go to next video: Clegg warns of 'divisive' Europe