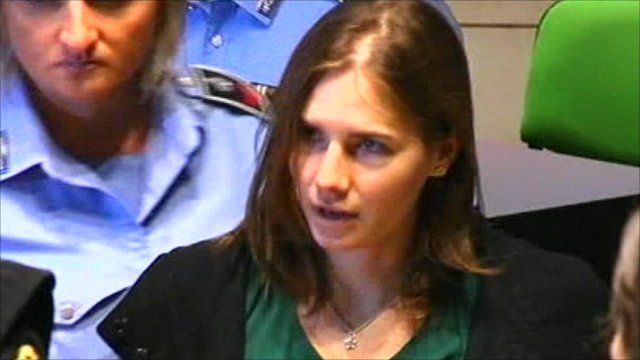 Video
Amanda Knox says she is innocent of Kercher murder
Amanda Knox has made a courtroom appeal against her conviction for the murder of UK student Meredith Kercher, saying she was "paying with her life" for something she did not do.
Her ex-boyfriend Raffaele Sollecito earlier denied accusing Knox of the murder and said he was living a "nightmare" he had never woken up from.
A verdict on the appeals is not expected until Monday evening.
Keith Doyle reports.
Go to next video: Amanda Knox: I am innocent