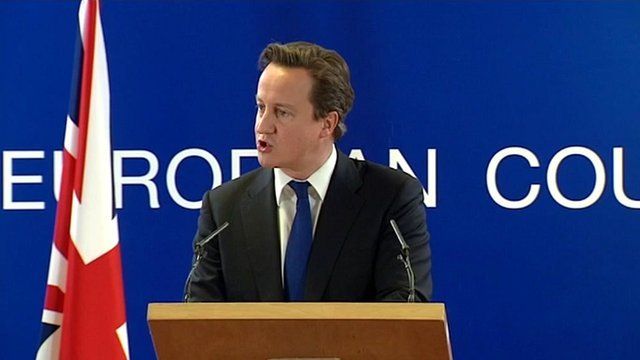 Video
EU 'discussing changes to treaty', UK PM says
UK Prime Minister David Cameron has discussed changes to the European Union's treaty as part of a package to resolve the eurozone debt crisis.
Speaking after European leaders held emergency talks, Mr Cameron said that any change would not be against UK interests.
He gave no details of any changes being considered at the Brussels summit, attended by all 27 heads of EU states.
He said another meeting of all the EU countries will be held on Wednesday.