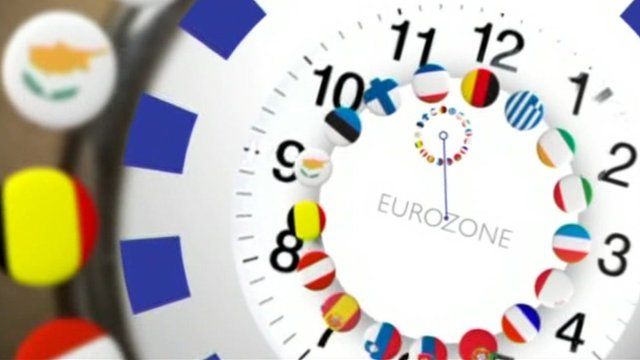 Video
Clock ticking for eurozone summit deal
Concern is mounting that European leaders will fail to reach agreement on a comprehensive solution for the eurozone crisis on Wednesday.
The discussions in Brussels may now only agree broad principles. Attention is focussed on Italy, which is under pressure to cut its massive deficit.
During the day the Governor of the Bank of England, Mervyn King, added to the gloom by saying any deal reached by European leaders would create only a "breathing space" of up to two years.
Gavin Hewitt reports.
Go to next video: Rifkind: UK should speak out on euro