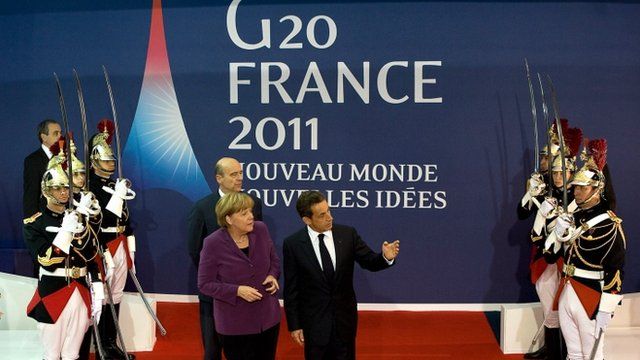 Video
Cannes crisis talks amid eurozone Greek debt turmoil
The eurozone plan to save Greece from bankruptcy is not up for renegotiation, Germany has warned, ahead of emergency talks with Greece and France.
"[What] we just agreed last week cannot be placed back on the table," Foreign Minister Guido Westerwelle said.
Greek PM George Papandreou is to meet France's Nicolas Sarkozy and Germany's Angela Merkel in Cannes on Thursday.
The talks come a day after Mr Papandreou said Greece would hold a referendum on the eurozone rescue plan.
James Robbins reports.
Go to next video: 'No magic solution' to eurozone crisis