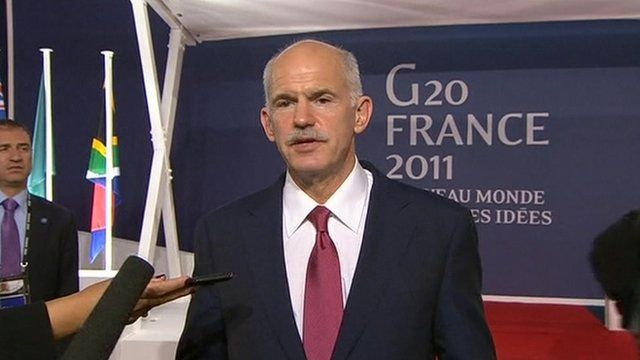 Video
Greek PM: The people must make decision on developments
The Greek PM, George Papandreou, was summoned for crisis talks ahead of the G20 summit in Cannes to explain his surprise decision to call a referendum on the eurozone bailout package for his country.
The next 8bn euros of rescue loans will be withheld from Greece until after its referendum on the package, European leaders have said.
Speaking to reporters in Cannes, Mr Papandreou outlined his decision to call for a referendum on the bailout package saying "it was important that the Greek people make a decision on these important developments".
Go to next video: Sarkozy: 'Greece must abide by rules'