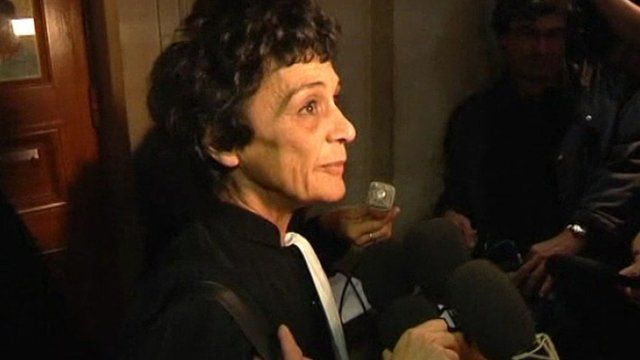 Video
Carlos the Jackal in 'fighting spirit' as he goes on trial
The wife and lawyer of the man known as Carlos the Jackal has said he is in "fighting spirit" as he goes on trial in Paris in connection with bomb attacks that killed 11 people in France in the 1980s.
Isabelle Coutant-Peyre said that Carlos, whose real name is Ilich Ramirez Sanchez and who is already serving a life sentence for the murder of two policemen, was kidnapped by the French state.
She accused the authorities of using the trial for propaganda purposes.
But a lawyer representing the victims, Frances Szpiner, said that justice should be done even after so many years.
He said that Sanchez had thought he was above the law.
Ilich Ramirez Sanchez denies the charges.
Go to next video: Carlos the Jackal goes on trial