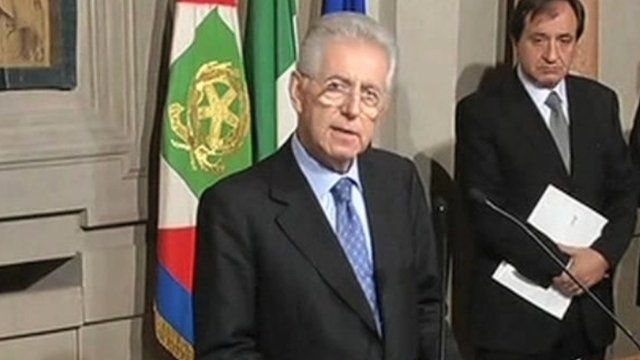 Video
Italy crisis: Mario Monti moves to form new government
Mario Monti is starting work to form a new government to lead Italy out of its acute debt crisis which prompted the resignation of Silvio Berlusconi.
The appointment of Mr Monti, an ex-EU commissioner, was announced by Italy's president on Sunday.
Mr Monti said he wanted to build "a future of dignity and hope" for Italy's children.
Global markets have responded cautiously to the creation of the emergency government.
Alan Johnston reports.
Go to next video: Monti promises urgency over debt