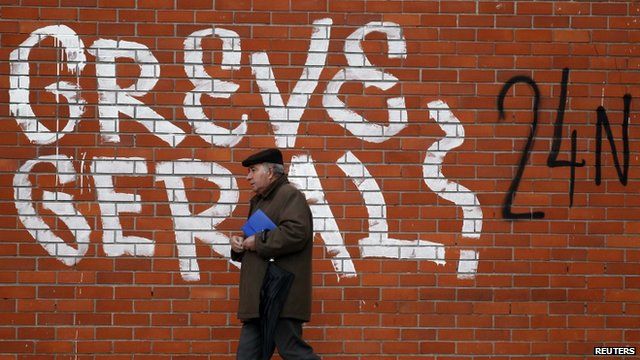 Video
Portugal braces for general strike against austerity cuts
A 24-hour strike in Portugal has grounded flights and halted public transport in protest against proposed austerity measures.
Air traffic controllers and workers on Lisbon's metro system were the first to go on strike late on Wednesday.
They are expected to be joined by hundreds of thousands of other workers, including teachers and hospital staff.
Parliament votes next week on a deficit reduction plan imposed as a result of an EU and IMF bailout.
Alison Roberts reports.