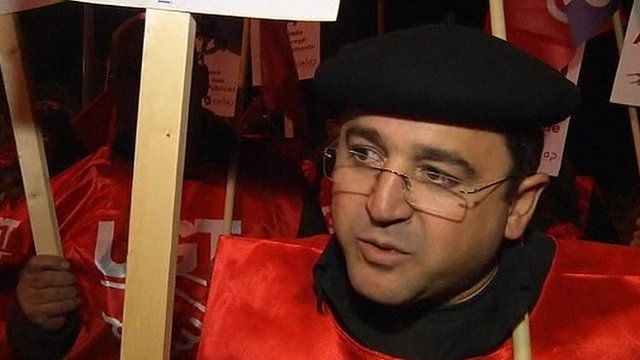 Video
Portugal strike views: 'The country is falling apart'
A 24-hour strike in Portugal has grounded flights and halted public transport as a protest at proposed austerity measures takes place.
Air traffic controllers and workers on Lisbon's metro system are expected to be joined in the walk-out by public sector workers, including teachers and hospital staff.
Views in Lisbon are mixed. Strikers see themselves as part of a wider struggle, but some people affected by the strike express frustration.
Go to next video: Portugal prepares for 24-hour strike