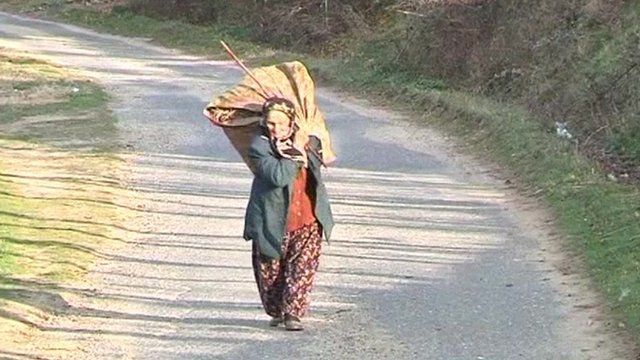 Video
Krumovgrad gold mine fears divide Bulgarian villagers
The village of Dazhdovnik in south-east Bulgaria is sitting on about 27 tonnes of gold, buried under the surrounding hills.
Residents have battled for several years against mining plans by the local arm of the Canadian company, Dundee Precious Metals.
But there are those who see potential economic gains - and note that the firm has modified plans considerably in response to local environmental fears.
Earlier this year the Bulgarian government granted the company 30-year mining rights to a 19 sq km area, and the environment ministry recently approved a document outlining the environmental impact of the planned mine.
Kirill Skorodelov reports.
Go to next video: Drug barons cash in on gold rush