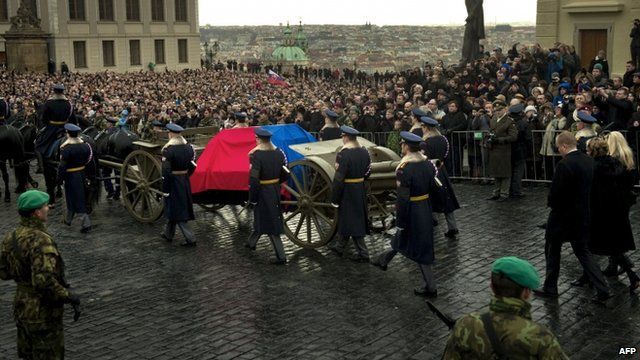 Video
Thousands line streets for Havel
Thousands of people have accompanied the coffin of late Czech leader Vaclav Havel en route to Prague Castle where he will lie in state.
The procession marks the start of three official days of mourning for Havel who died on Sunday aged 75.
Many applauded as the hearse carrying the former dissident playwright who led the 1989 overthrow of communism passed through the historic centre.
The BBC's Rob Cameron watched the procession and said it was an emotional and sombre day for the Czech Republic.
Go to next video: Politics 'overshadowed' Havel playwriting