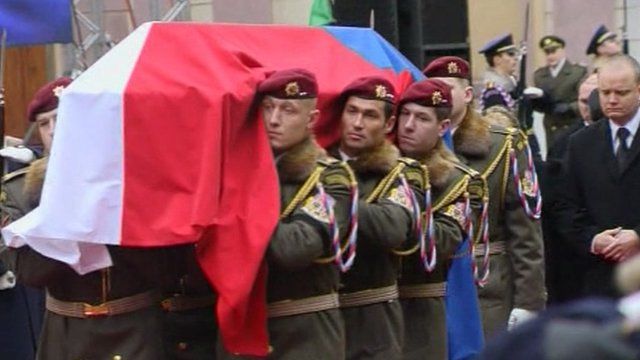 Video
World leaders prepare to honour Vaclav Havel
Leaders from around the world are preparing to attend the funeral of former Czech President Vaclav Havel in Prague.
Mr Havel, who led the 1989 overthrow of communism, died on Sunday aged 75.
The US Secretary of State Hillary Clinton and her husband, former President Bill Clinton, will be among the mourners.
The presidents of France and Germany and the British Prime Minister David Cameron will also attend.
James Robbins reports.
Go to next video: Politics 'overshadowed' Havel playwriting