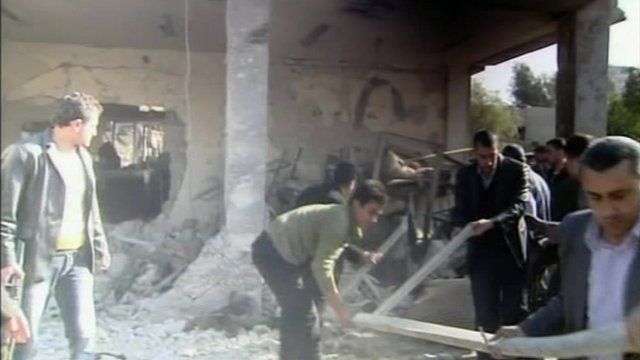 Video
Syria officials: Twin bombings in Damascus kill 40
More than 40 people have been killed in what are believed to have been two suicide bombings in the Syrian capital, Damascus.
State television said it suspected Al-Qaeda was behind the attacks.
But opposition activists accused the government of staging the blasts to influence an Arab League observer team - who have arrived to monitor the treatment of anti-regime protestors.
The BBC's Fergal Keane reports.
Go to next video: Syria 'suicide attacks' kill 30