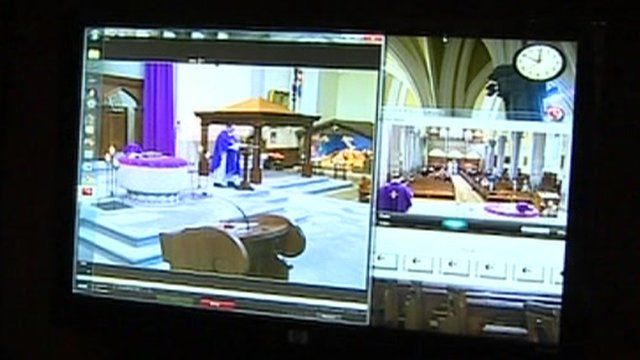 Video
Irish emigration prompts church services to go online
Emigration is so widespread in County Galway that one of the Catholic cathedrals has started broadcasting its services live online, so Irish people can watch in Australia and the US.
Tuam Cathedral is not just showing live coverage of Sunday masses and Christmas services, but weddings and funerals too.
It is estimated that 42,000 Irish people emigrated last year which is almost 1% of the country's population.
Mark Simpson reports.
Go to next video: Dilemma for Irish living in Greece