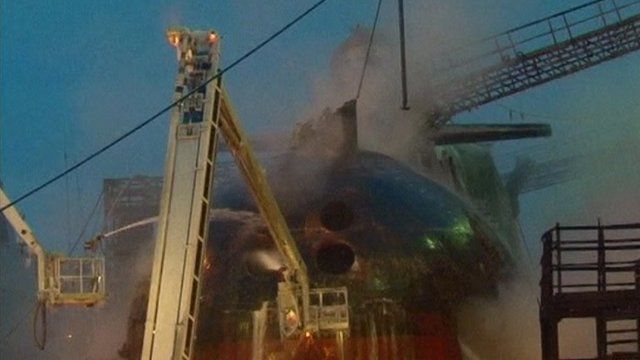 Video
Russian nuclear submarine fire put out
The huge fire that engulfed a Russian nuclear submarine undergoing repairs in the northern Murmansk region has been put out, according to the emergency minister.
Sergei Shoigu said radiation monitoring would also now go back to normal after being stepped up when the blaze started on wood decking near the Yekaterinburg.
Officials said there was no risk as its two reactors had been shut down. Nine people were hurt fighting the fire.
President Dmitry Medvedev has ordered an investigation into the incident.