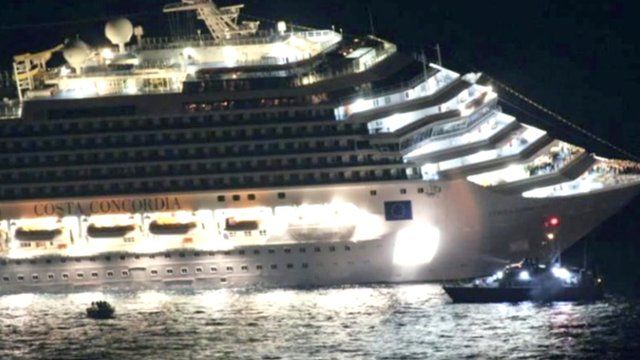 Video
Italy's Costa Concordia: 'People started to panic'
At least three people are reported to have died after a cruise ship ran aground off the coast of Tuscany in Italy.
Coastguards were forced to evacuate more than 4,000 passengers and crew from the Costa Concordia, near to the Isola del Giglio.
The ship had sailed earlier on Friday from Civitavecchia port near Rome for a Mediterranean cruise. Passengers were eating dinner, when they heard a loud bang.
Cruise ship shop worker Fabio Costa described scenes of chaos as ''people started to panic''.