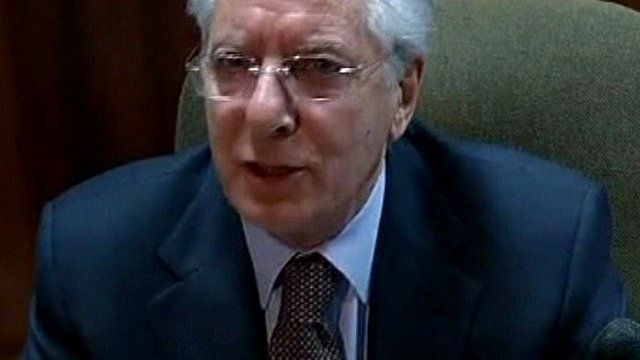 Video
Prosecutor says Costa Concordia captain made 'reckless manoeuvre'
The captain of the capsized Costa Concordia made a "reckless manoeuvre" before the accident, according to Italian prosecutor Francesco Verusio.
Captain Francesco Schettino has been detained on suspicion of manslaughter and is due to appear in court.
He has also been accused of abandoning his vessel before all the passengers had been evacuated.
"The unscrupulousness of the reckless manoeuvre that the commander of the Costa Concordia made near the island of Giglio is something that is inexcusable," Mr Verusio told a news conference on Monday.
Go to next video: Captain: 'Rocks not detected'