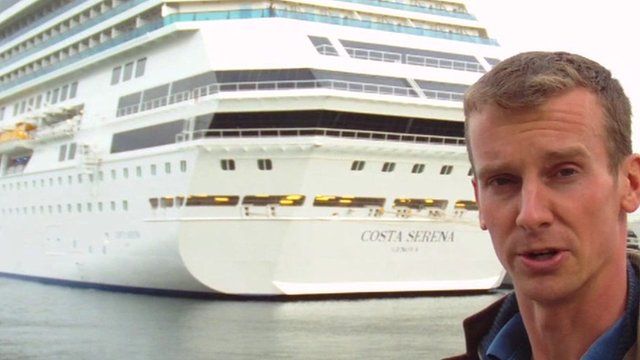 Video
Italy cruise ship: Safety on board the Costa Serena
A BBC journalist travelled on board the Costa Concordia's sister ship, the Costa Serena, to get some sense of how things are done during a cruise.
Costa Cruises would not allow the BBC on board the ship to view her safety measures, so Madrid correspondent Tom Burridge posed as a tourist for one day of the tour.
As his footage shows, safety procedures were carried out almost before the ship left port.
Go to next video: Costa crew 'downplayed incident'