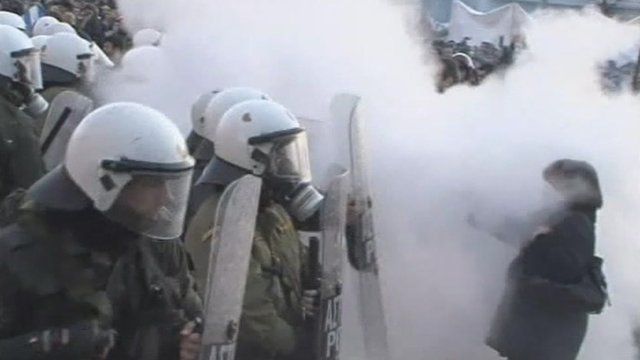 Video
Greek MPs debate controversial austerity plan
The Greek parliament is debating an unpopular austerity bill demanded in return for a 130bn-euro ($170bn; £110bn) bailout to avoid default.
PM Lucas Papademos earlier warned that failure to pass the package would "set the country on a disastrous adventure".
Some MPs from the governing parties are expected to vote against the package.
Outside parliament, police fired tear gas to disperse protesters - a BBC correspondent there said petrol bombs were thrown by angry demonstrators.
Chris Morris reports from Athens.