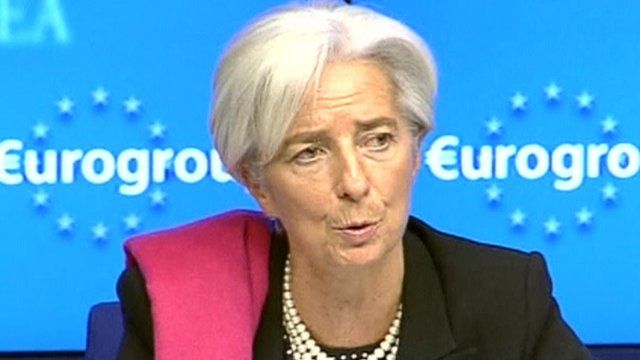 Video
IMF chief: 'Significant progress has been made'
Eurozone finance ministers have reached agreement on a vital second bailout for heavily indebted Greece.
The deal, which came after more than 13 hours of talks in Brussels, will provide Athens with loans worth more than 130bn euros (£110bn; $170bn).
Head of the International Monetary Fund Christine Lagarde said "significant progress" had been made to overnight.
She added: "These efforts plus the ambitious programme - should give enough space for Greece to restore its competitiveness, improve is debt sustainability and to demonstrate that - with good and solid implementation, checked on a regular basis - it can get back on track."
Go to next video: Hague: We should never join euro