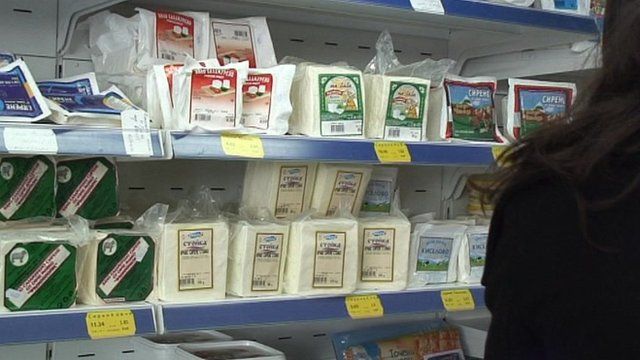 Video
How Greeks are beating the price rises by shopping abroad
Increasing numbers of Greeks are beating rising prices by crossing borders to do their shopping.
More austerity measures have been pushed through to pass the country's bailout, which are expected to hit living standards further.
In an effort to make their money go further, many Greeks are shopping outside the Euro currency area, especially those who live in the north of the country who are streaming over the border into Bulgaria.
The BBC's Europe business correspondent Nigel Cassidy reports.
Go to next video: Will bailout deal in Greece add up?