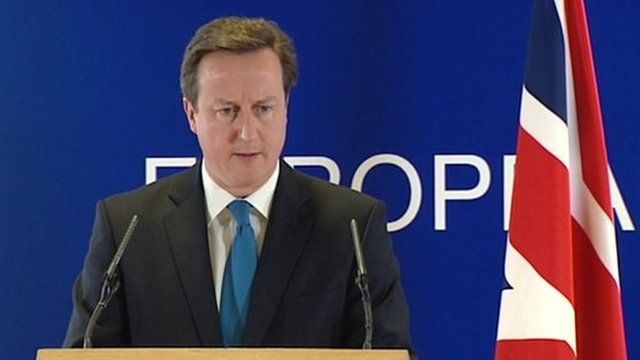 Video
EU summit: All but two leaders sign fiscal treaty
All but two of the EU's 27 leaders have signed a new treaty to enforce budget discipline within the bloc.
The "fiscal compact" aims to prevent the 17 eurozone states running up huge debts like those which sparked the Greek, Irish and Portuguese bailouts.
To take effect, the pact must be ratified by 12 eurozone states.
David Cameron speaking at the summit said "we have made our voice heard, the communique has been fundamentally re-worded in line with our demands".