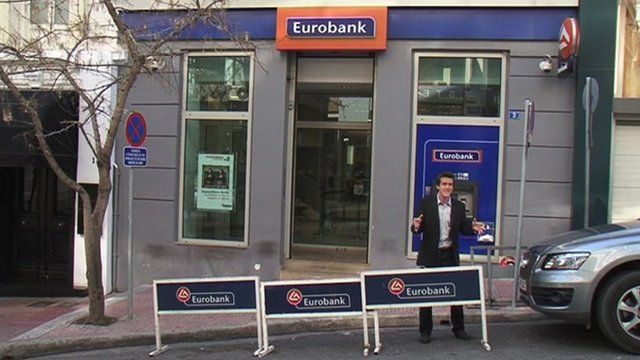 Video
Will private creditors write off Greek debt?
Private creditors must announce on Thursday whether they will accept losses on money they have lent to Greece.
The Greek government needs a large majority of investors to go along with the plan or fears might build once again of an imminent debt default.
Some were expected to resist the deal but the Greek finance minister suggested that enough would take part to make it work.
The BBC's Mark Lowen explains.
08 Mar 2012

From the section

Europe