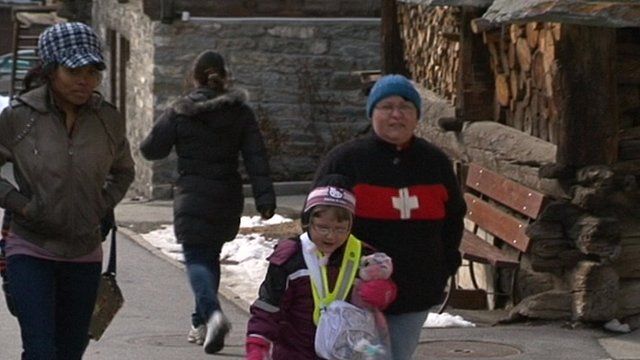 Video
Eurozone migrants head to Switzerland
Rising unemployment and cuts in salaries across large parts of the eurozone are leading many citizens to look for work beyond its borders.
This has caused some unexpected consequences for small neighbouring countries like Switzerland.
Although the Swiss said no to joining the European Union, they signed up to the EU's treaty on the free movement of people - meaning EU citizens have the right to go and work there without any restrictions.
Imogen Foulkes reports.