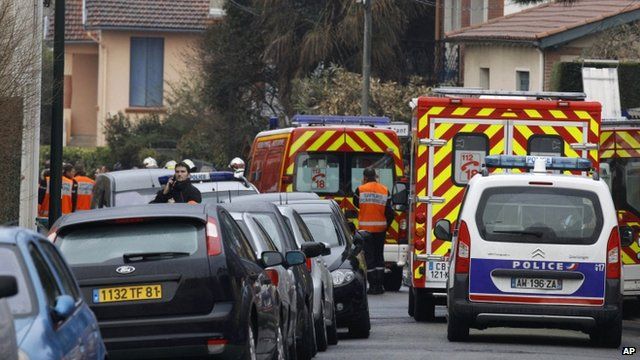 Video
French shooting suspect identified through email
The man suspected of shooting a rabbi and three children on Monday may surrender later on Wednesday, reports suggest.
French interior minister Claude Gueant, who is at the scene of the siege, told reporters the suspect said he will give himself up in the afternoon.
Investigators say the suspect was identified through an email sent to his first victim about buying a scooter.
The message, sent from the suspect's brother's account, set up an appointment at which the soldier was killed, on 11 March.
Hugh Schofield reports from Paris.
Go to next video: French shooting suspect under siege