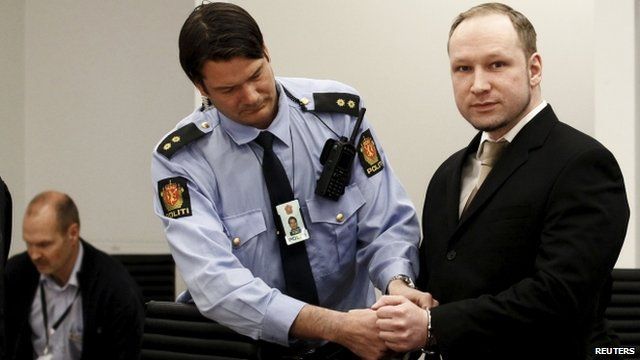 Video
News briefing on first day of Anders Behring Breivik trial
News briefing following the first day of the trial of Anders Behring Breivik.
Breivik carried out a bomb and gun attack in Norway last year that left 77 people dead.
He has told the court that he pleads not guilty to murder. He "acknowledged" the acts committed, but said he did not accept criminal responsibility
All defence and prosecution parties are expected to participate in this news conference.
This live video stream is subject to occasional interruption
16 Apr 2012

From the section

Europe