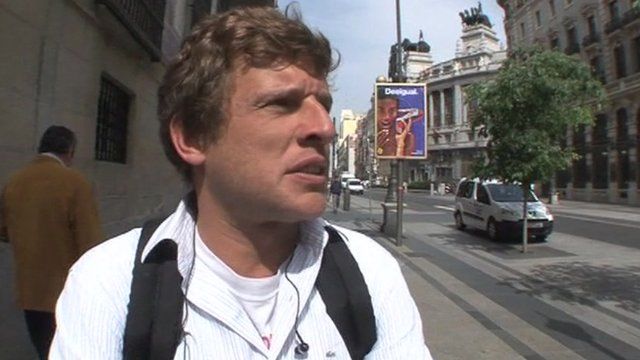 Video
Should Spain's Queen Sofia have cancelled UK visit?
Queen Sofia of Spain has cancelled a visit to the UK to mark Queen Elizabeth's Diamond Jubilee because of disputes over Gibraltar.
A Spanish government statement said it was "hardly appropriate" for Queen Sofia, 73, to attend a lunch on Friday.
The UK and Spain have been in dispute over fishing rights off Gibraltar, a UK territory which Spain also claims.
Spain has also protested over a visit to Gibraltar by Queen Elizabeth's son Prince Edward and his wife Sophie.
The prince and the Countess of Wessex are to visit Gibraltar on 11-13 June as part of the celebrations to mark the 60th anniversary of the Queen's reign.
The BBC's Tom Burridge canvassed opinion in Spain about Queen Sofia's decision.
17 May 2012

From the section

Europe