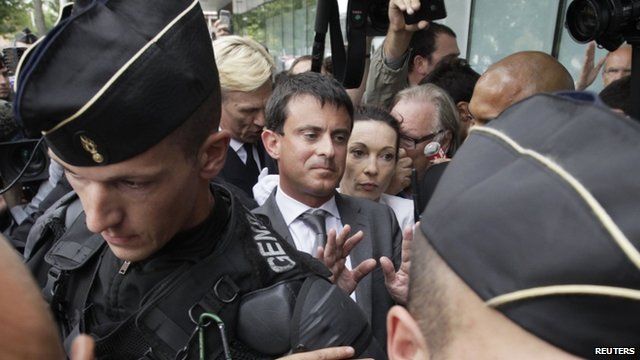 Video
French riots: Amiens crowd jostles Manuel Valls
France's interior minister has been jostled and jeered in the northern French city of Amiens where rioters have clashed with police.
Manuel Valls was in the city to hold meetings with officials after two nights of violence in which buildings and cars were set on fire.
Seventeen police officers were injured in Monday's clashes with dozens of youths, some of whom used live rounds.
Go to next video: Riots hit northern French city