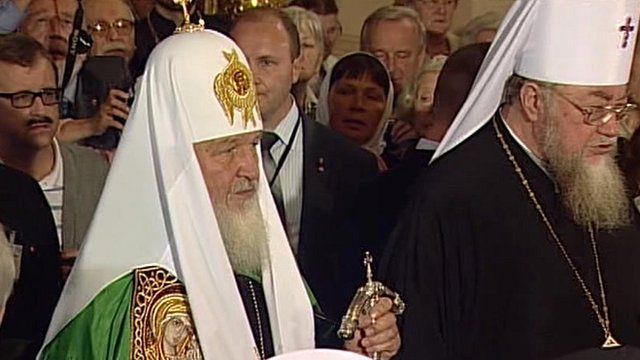 Video
Russian Orthodox Church head's first visit to Poland
The head of Russia's Orthodox Church has arrived in Poland, primarily a Catholic country, on an historic visit aimed at bringing the two churches and nations closer together.
Patriarch Kirill received an official welcome and ceremony at Warsaw Orthodox Cathedral.
On Friday, Patriarch Kirill and the head of the Roman Catholic Church in Poland, Archbishop Jozef Michalik, will sign an unprecedented document urging mutual forgiveness for past errors.
The message of reconciliation could be overshadowed by protests by human rights groups; Patriarch Kirill has criticised Pussy Riot - the band on trial after performing a "punk prayer" against President Putin in Moscow's main cathedral.
Go to next video: Pussy Riot have 'no regrets'