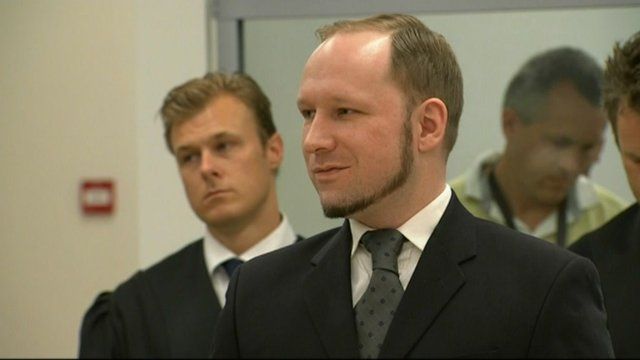 Video
Anders Breivik declared sane and jailed for 21 years
The mass murderer Anders Behring Breivik has been sentenced to 21 years in prison after a court in Norway found him to be sane.
The right-wing extremist admits killing 77 people last year, in a bomb attack outside government offices in Oslo and a shooting spree at a political youth camp.
Breivik faces the possibility of indefinite extensions to his sentence.
24 Aug 2012

From the section

Europe