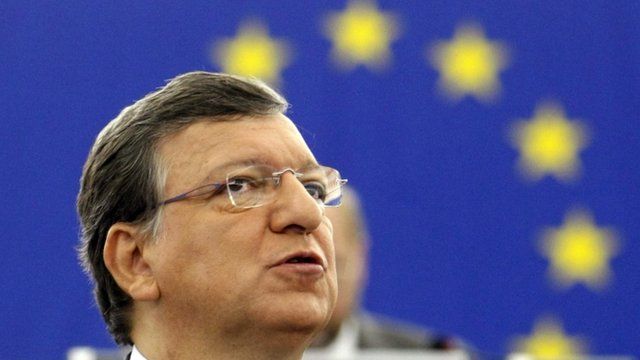 Video
Barroso: banking union 'indispensable' for euro stability
EU Commission President Jose Manuel Barroso has spoken about his plans for a single supervisory mechanism for all banks in the Eurozone.
He acknowledged that the UK had concerns but said "for the euro to be stable, it is indispensable to have a common solid supervision" of banking and was therefore expecting support from Britain for the proposals.
He was speaking to Shaun Ley on Radio 4's lunchtime News Programme, The World at One.