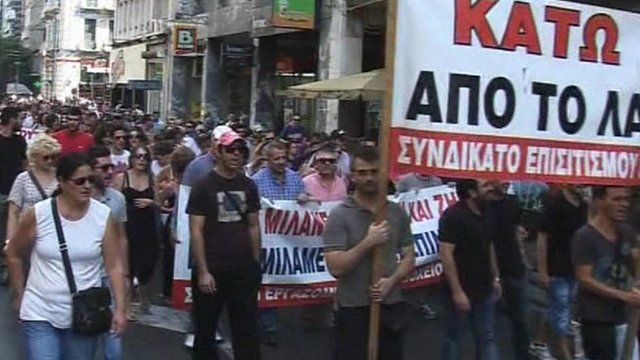 Video
Greece braced for general strike
In Greece, unions plan to bring the country to a standstill on Wednesday.
Civil servants, teachers, lawyers, sailors and other professionals across the country have been called out on a 24 hour strike by their respective unions.
This is the first general strike the three-party coalition government has had to face since it took office in June and comes despite warnings from Christine Lagarde, the head of the International Monetary fund that delays in reforming the economy are creating a growing financial shortfall in Greece.
Mark Lowen reports.
Go to next video: Greece urged to stick with reforms‎