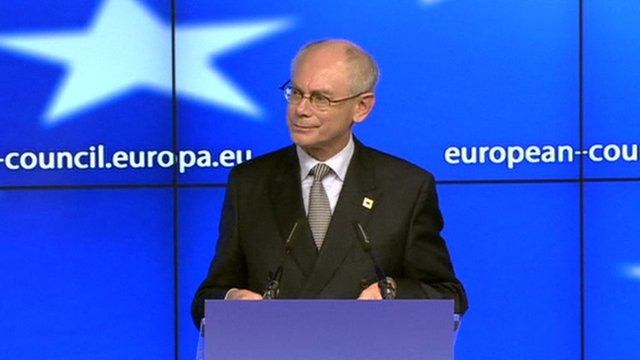 Video
Herman Van Rompuy: 'We are working with an objective'
EU leaders have agreed to phase in a single supervisory body for eurozone banks during the course of next year.
A legislative framework is to be agreed among member states by 1 January 2013.
The European Central Bank (ECB) will be given supervisory responsibility, with the power to intervene in any bank within the eurozone.
Speaking at a news conference after the summit, the President of the European Council Herman Van Rompuy said there was general agreement on the principles but the detail was still being worked out.
Go to next video: Van Rompuy 'confident over Spain'