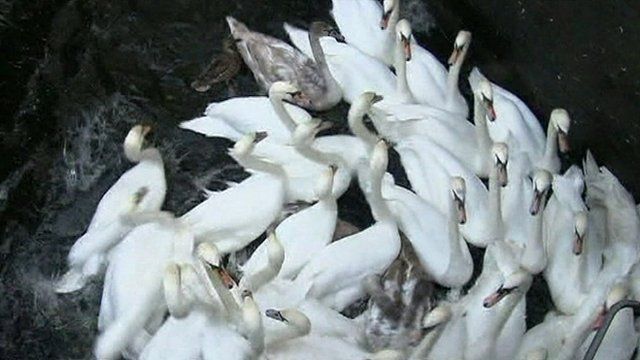 Video
New winter home for Hamburg's swans
Hamburg's famous Alster swans are relocated to a new enclosure so they can see out winter in warmth and safety.
The famous Alster swans are considered one of Hamburg's main attractions.
Every year they are collected from waterways around the German port city and moved to a special enclosure in order to keep them safe during winter.
Marzieh Mashkoori reports.
22 Nov

From the section

Europe