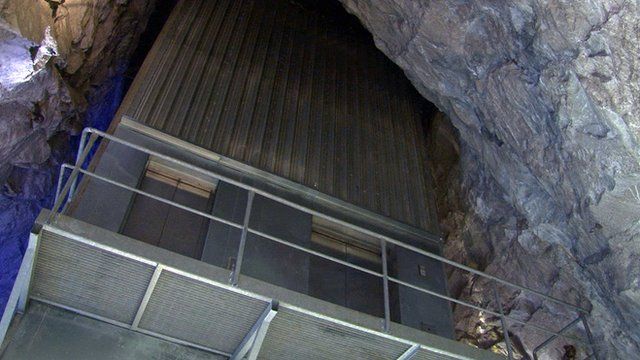 Video
The lift that travels 350m below ground
As part of a new series on skyscrapers, Rebecca Morelle visited an unusual life-testing facility in Finland.
This has been a landmark year for the world's skyscrapers. Despite the global financial crisis, 2012 saw the unveiling of Europe's new tallest building, the Shard in London - and by the end of the year, nearly three-quarters of the world's 100 tallest buildings will be located in Asia and the Middle East, a dramatic shift from west to east.
The traditional way to test skyscraper lift systems is to construct a tall building specifically for the purpose - but as Rebecca Morelle found out, one leading lift manufacturer in Finland has found an ideal alternative. Taking over a disused mine shaft near Helsinki, KONE have built the tallest lift-testing facility in the world which extends 350m below ground.
Video journalists: John Galliver and Emily Jones
28 Nov

From the section

World