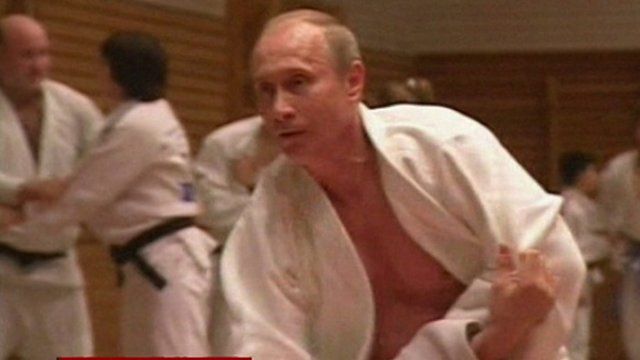 Video
Is the man of action out of action?
Russian President Vladimir Putin has injured his back during a judo contest, according to the Belarussian President Alexander Lukashenko
The speculation surrounding the health of the Russian President, Vladimir Putin has been stirred again, this time by comments from the leader of the neighbouring state of Belarus, Alexander Lukashenko.
Mr Lukashenko says Russia's president has hurt his back while practising judo.
John McManus reports.
28 Nov

From the section

Europe