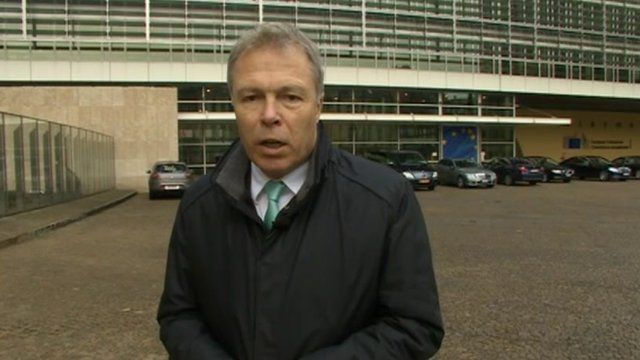 Video
Independent Scotland would vex EU
An independent Scotland would have to renegotiate membership terms with the EU, the BBC Europe editor Gavin Hewitt reports.
The Scottish government has insisted an independent Scotland would remain in the EU, despite reports suggesting the country would have to reapply.
The Scotsman newspaper said the European Commission had confirmed in a letter that Scotland would not get automatic membership.
The BBC's Gavin Hewitt reports from Brussels.
06 Dec

From the section

Europe