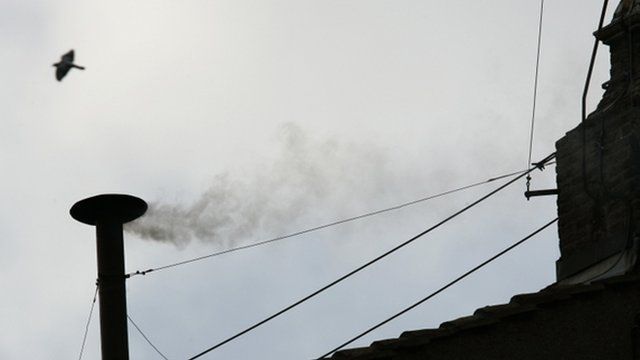 Video
Who could be the next Pope?
Editor of the Catholic newspaper The Tablet, Catherine Pepinster, discusses a future without Pope Benedict XVI.
Pope Benedict XVI is to resign at the end of this month after nearly eight years as the head of the Catholic Church, saying he is too old to continue at the age of 85.
The unexpected development - the first papal resignation in nearly 600 years - surprised governments, Vatican-watchers and even his closest aides.
The Vatican says it expects a new Pope to be elected before Easter.
The BBC's Matthew Amroliwala asked Catherine Pepinster, editor of Catholic newspaper The Tablet, where the Catholic Church goes next.
11 Feb

From the section

Europe