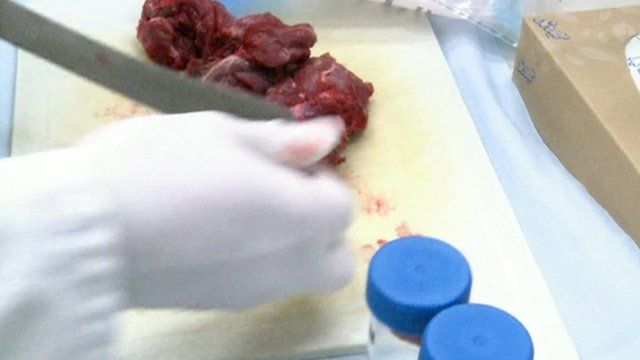 Video
Horsemeat tests continue in Holland
The BBC's Anna Holligan visits a laboratory in the Netherlands to find out how meat products are tested for horse DNA.
Horsemeat was first discovered last month in frozen burgers on sale in the UK and the Republic of Ireland, and since then traces have been discovered in processed beef products and prepared meals across the EU.
Horsemeat itself should be as safe to eat as beef and is eaten in many countries around the world.
Go to next video: Horsemeat found in Ikea meatballs