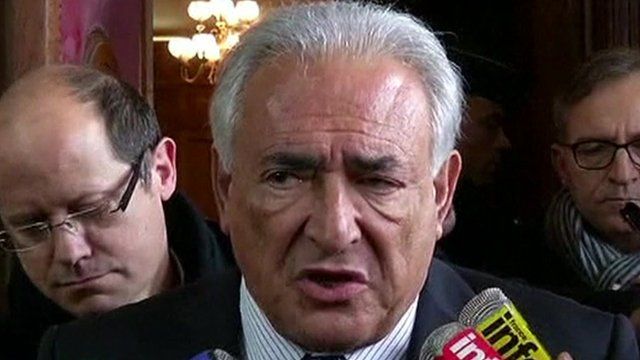 Video
Dominique Strauss-Kahn fails to ban former lover's book
A judge in France has rejected a lawsuit filed by Dominique Strauss-Kahn which sought to stop the publication of a book written by a former lover.
Beauty And Beast outlines Marcela Iacub's fictionalised account of her affair with the former IMF chief.
Although it can now be published, the book will have to include an insert, and Ms Iacub and her publisher must pay 50,000 euros (£43,100) in damages.
Mr Strauss-Kahn had complained that he was "horrified" by the book.
David Chazan reports.