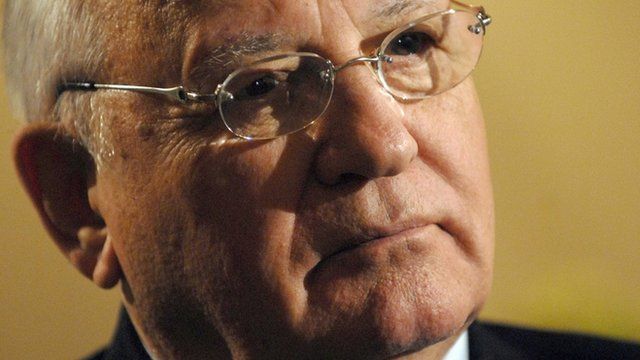 Video
Gorbachev: Putin 'should change his style'
The former Soviet leader Mikhail Gorbachev has denounced recent laws passed in Russia as an "attack on the rights of citizens".
In an interview with BBC Moscow correspondent Steve Rosenberg, Mr Gorbachev called on President Putin "not to be afraid of his own people".
"I actually supported Putin during his first term as president, but then relations between us soured," he explained.
"Not everything is going well. I think he should change his style and make adjustments to the regime."
First broadcast on BBC Radio 4's Today programme on Friday 8 March 2013.