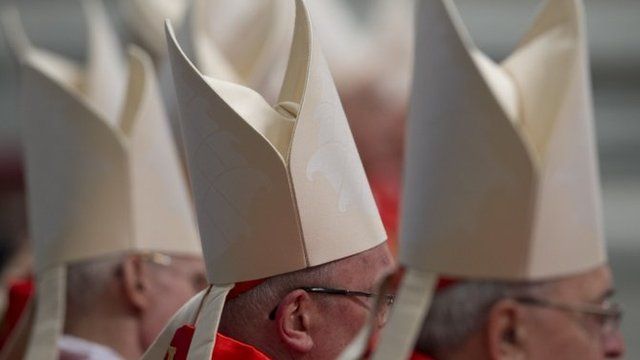 Video
Rome conclave: Cardinals to resume papal deliberations
Cardinals are due to begin their second day of deliberations in the Vatican conclave that will elect a new pope, after reaching no decision on Tuesday.
The 115 cardinal-electors are shut off in the Sistine Chapel until two-thirds agree on a leader for the world's 1.2bn Catholics.
Black smoke signalling an inconclusive first vote drew cheers from crowds in St Peter's Square on Tuesday evening.
Luisa Baldini reports.
Go to next video: Cardinals set to elect new pope