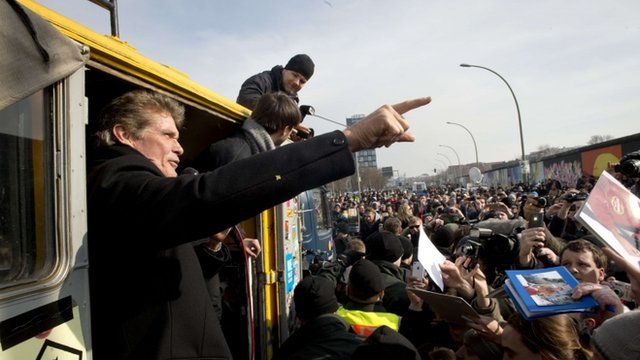 Video
David Hasselhoff joins Berlin Wall demonstration
David Hasselhoff has joined a campaign to stop bulldozers breaching the longest surviving remnant of the Berlin Wall.
The actor, who has a wide fan base in Germany, joined a protest against developers who want to build apartments there.
From a van at the site he sang Looking for Freedom, the song he performed at the Brandenburg Gate on New Year's Eve 1989.
His appearance then came shortly after the wall dividing the former East and West Germany came down.
Alpa Patel reports.