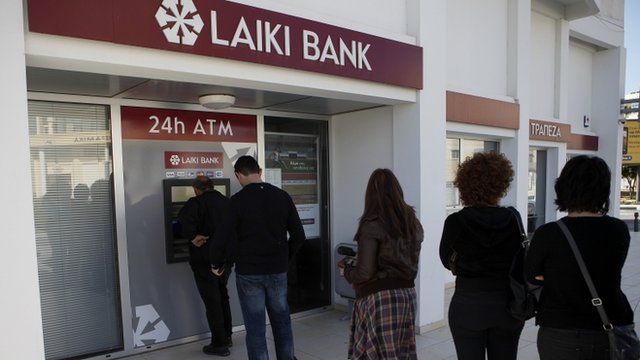 Video
Cyprus 'caught' in German election
Cyprus president Nicos Anastasiades and other party leaders are due to have emergency talks in Brussels with the European Union.
The leaders hope to find a way to rescue the country's struggling economy.
Speaking on the Today programme, Anthanasios Orphanides, former governor of the Cyprus Central Bank, told presenter John Humphrys that "Cyprus seems to have been caught in the middle of the September 2013 election in Germany... we are just talking about a country that got in difficulty and needed a loan...
"There is really no way out. The European project is dead. Completely dead."
First broadcast on BBC Radio 4's Today programme on Saturday 23 March 2013.