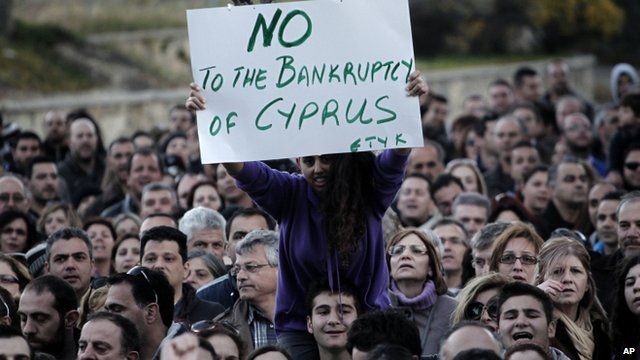 Video
'Significant progress' in Cyprus debt crisis talks
Cyprus has made "significant progress" in talks with the EU and IMF aimed at securing a bailout, Cypriot Finance Minister Michael Sarris has said.
Mr Sarris was also quoted as saying Cyprus was considering a 25% levy on deposits of more than 100,000 euros (£85,000) in its biggest bank.
Cyprus has to raise 5.8bn euros (£4.9bn; $7.5bn) before Monday to secure a 10bn-euro loan.
Chris Morris reports from Nicosia.
Go to next video: Crunch talks between EU and Cyprus