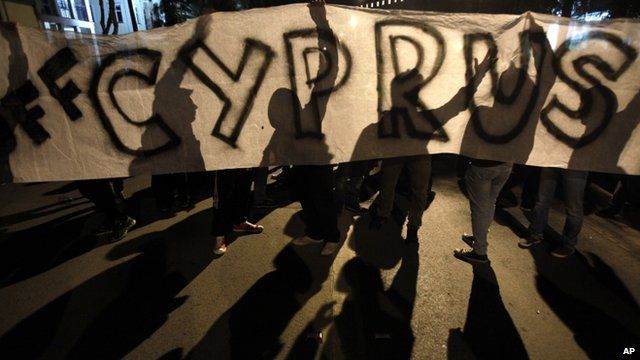 Video
Cyprus bailout: Banks to stay closed until Thursday
The president of Cyprus has defended a deal agreed with international lenders to save the country's banking system from bankruptcy.
Nicos Anastasiades said the agreement was hard, but that it was the best one possible under the circumstances.
Financial markets were initially positive but took fright when the EU suggested the deal, which includes a tax on bank deposits, could form the basis for other bail-outs in the Eurozone.
While the agreement protects small savers, depositors with more than 100,000 euros ($130,000; £85,000), face big losses.
Gavin Hewitt reports from Nicosia.
Go to next video: Cyprus: 'Leaves behind uncertainty'